Welcome to the Countertops category for the Sir Grout of the Lowcountry Blog. Here you'll find blog posts related to stone and tile countertops that we've restored. See the amazing transformations with the included before and after pictures. Feel free to share and leave your comments.
Published May 30, 2022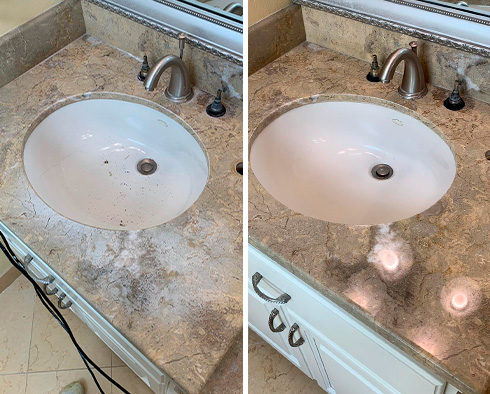 This Dull Marble Countertop in Bluffton, SC, Recovered its Beautiful Shine After a Stone Polishing
Marble is a popular choice among homeowners. These surfaces are simply gorgeous, and they can give any house a stylish look. However, the stone requires proper maintenance, and oftentimes, this task can be troublesome.
READ MORE
Published October 29, 2020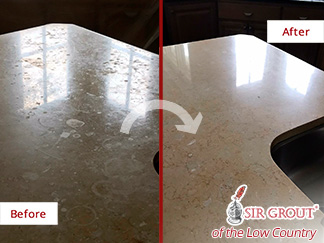 These Beautiful Limestone Countertops Said Goodbye to Dullness Thanks to a Professional Stone Honing in Bluffton, SC
When they first moved into their house in Bluffton, the new homeowners fell in love with the beautiful limestone counter in the kitchen. It gave their home the shiny, luxurious look they always desired. Unfortunately, years of traffic and spills took their toll on the lustrous stone surfaces.
READ MORE