Welcome to the commercial category for the Sir Grout of the Lowcountry Blog. Here you'll find blog posts related to stone and tile surfaces that we've restored in commercial properties. See the amazing transformations with the included before and after pictures. Feel free to share and leave your comments.
Published October 17, 2022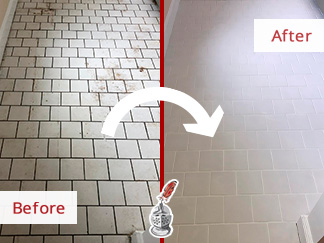 How To Keep Grout Clean
One of the biggest problems with grout is that much of it is cement-based, which means the product is porous. Cement-based grout needs to be sealed to keep it from absorbing moisture, dirt, and other external elements that can cause it to become discolored and very hard to clean.
READ MORE